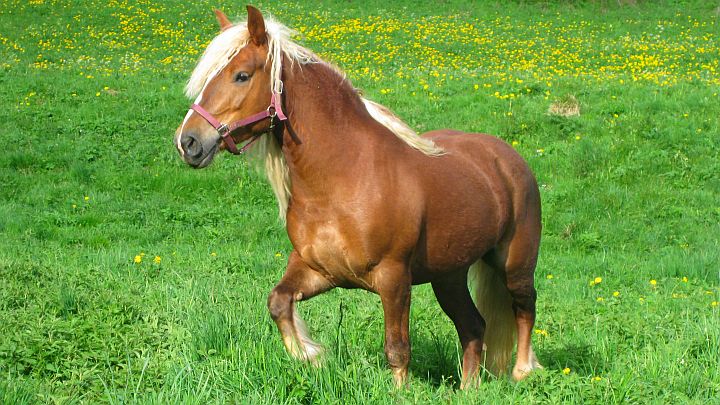 I. General information
The Internet presence www.stallegg.de ("website") is an offer of Ferienhof Stallegg (hereinafter "we"/"us").
In the following we inform you about the handling of your personal data. If you use our website and the service of our website, personal data will be processed.
Because the protection of your privacy is important to us, we would like you to have the opportunity to comprehensively inform yourself about which of your personal data is processed by us and how.
You can access this data protection declaration at any time under the heading "Data protection" on our website.
A note in advance: it goes without saying that we comply with the statutory provisions of the General Data Protection Regulation (DSGVO), the Federal Data Protection Act (BDSG-neu) and other data protection regulations..
II. Name and address of the responsible party
The responsible party is Ferienhof Stallegg, Stallegg 1, 79843 Löffingen, Germany, telephone: +49 7654 2280634,
E-mail: info@stallegg.de, legally represented by Jasmin Friedrich.
III. Contact details of the data protection officer
We are not subject to the need to appoint a data protection officer. If you have any questions regarding data protection, please contact the data protection officer named in II.
IV. Processing of personal data
1. provision of the website and creation of log files

a) Description and scope of data processing
Every time you visit our website, the following data transmitted by your browser is automatically stored for technical reasons:
– Information about your browser type and version.
– The operating system you are using
– The website from which you visit us (referrer URL)
– Your IP address
– The date and time of your visit
Our system stores your personal data in the log files. This data is not stored with other personal data concerning you.
b) Legal basis for data processing
The legal basis for the temporary processing of the data and the log files is Art. 6 para. 1 UAbs. 1 lit. f. DSGVO.
c) Purpose of the data processing
The temporary processing of your IP address by our system is necessary to enable the provision of the website on your terminal device. Furthermore, we use your personal data to optimize our website and to ensure the security of our IT systems. In doing so, your data will not be processed for marketing purposes. This also results in our legitimate interest in data processing.
d) Duration of storage
The aforementioned personal data will be deleted as soon as they are no longer required to achieve the processing purpose. In the case of data processing for the provision of the website, this is the case when you end the respective session.
In the case of the processing of IP addresses in log files, these files are deleted after seven days. Longer storage is only possible if your IP address is deleted or alienated so that it is no longer possible to draw conclusions about your person.
e) Possibility of objection and removal according to Art. 21 DSGVO.
There is no possibility to object to this data processing, as the processing of the data is mandatory for the provision of the website.
2. cookies
a) Description and scope of data processing
We use so-called cookies on our website, which serve to recognize you as a user and to make it easier for you to use our site. Cookies are small text files that your Internet browser installs on your terminal device. Often these are so-called "session cookies", which are deleted after the end of your session.
Other cookies remain installed on your end device until you remove them. These installed cookies grant us the possibility to identify your web browser on your next visit.
You can also set your web browser to inform you when cookies are installed. As part of the settings, you can choose whether cookies should only be allowed on a case-by-case basis, or should only be installed in certain cases, or are generally not accepted, or are automatically deleted after you close your web browser. If you decide to disable cookies, this may restrict the use of the website.
We use cookies on our website to make it more user-friendly for you. Some elements of our website require that the calling browser can be identified even after a page change.
The following data is stored and transmitted in the cookies:
We also use cookies on our website that enable an analysis of your surfing behavior. The following data is stored and transmitted:
– Entered search terms
– Entered search terms
– Use of website functions
The personal data processed by you in this way is pseudonymized by technical precautions. Therefore, it is no longer possible to assign the data to the calling user. The data is not stored together with other personal data processed by you.
When you call up our website, you will be informed by an info banner about the use of cookies for analysis purposes and referred to this data protection declaration. In this context, there is also an indication of how the storage of cookies can be prevented in the browser settings.
b) Legal basis for data processing
The legal basis for the processing of your personal data using cookies is Art. 6 (1) lit. f DSGVO.
c) Purpose of the data processing
We use technically necessary cookies to optimize the use of the website for you. Otherwise, we would not be able to offer you some functions of our website, as these require that your web browser is recognized after a page change.
The use of cookies is necessary for the following application:
– Acceptance of language settings
– Remembering search terms
We do not use the personal data collected by technically necessary cookies to create user profiles. The analysis cookies are used to improve the quality of our website and its content. Furthermore, they are used to continuously optimize our offer and thus to improve the user comfort of our website.
Our legitimate interest in processing your personal data also lies in these purposes.
d) Duration of storage, possibility of objection and removal
Cookies are stored on the user's computer and transmitted from it to our site. Therefore, you as a user also have full control over the use of cookies. By changing the settings in your Internet browser, you can disable or restrict the transmission of cookies. Cookies that have already been stored can be deleted at any time. This can also be done automatically. If cookies are deactivated for our website, it may no longer be possible to use all functions of the website in full. Translated with www.DeepL.com/Translator (free version)
3. use of Google Analytics with anonymization function

a) Description and scope of data processing
We use Google Analytics, a web analytics service provided by Google Inc, 1600 Amphitheatre Parkway, Mountain View, CA 94043 USA, hereinafter "Google", on our site. Google Analytics uses so-called cookies. These are text files that are stored on your terminal device and enable an analysis of your website usage.
The information generated by these cookies regarding your usage behavior is transmitted to Google's servers located in the USA and stored there.
So that you can still use our website anonymously, we use Google Analytics with the addition "_gat._anonymizeIp". This means that your IP address is already reduced by Google within member states of the European Union or in other contracting states of the Agreement on the European Economic Area and thus anonymized. Only in very special cases will the full IP address be transmitted to a Google server in the USA and shortened there. Under no circumstances will your IP address be merged with other data collected by Google.
More detailed information on the terms of use and data protection of Google Analytics can be found at https://support.google.com/analytics/answer/6004245?hl=de .
For the exceptional cases in which personal data is transferred to the USA, Google has submitted to the EU-US Privacy Shield, https://www.privacyshield.gov/EU-US-Framework, so that an appropriate level of data protection is guaranteed.
b) Legal basis for data processing
The legal basis for the use of Google Analytics is Art. 6 (1) lit. f DSGVO.
c) Purpose of the data processing
Google uses the information to determine how you have used the website, to provide us with a summary of website activity and to provide other services related to internet and website usage. If necessary, Google will transfer the collected information to third parties if this is required by law or if Google commissions third parties to process this data.
Our legitimate interest in processing your personal data also lies in these purposes.
d) Duration of storage
The cookies used by Google Analytics to analyze website usage have a preset storage period, which we are neither aware of nor can influence. You can independently delete the cookies installed by Google Analytics and thus the stored data. We explain how this deletion can be carried out via the browser settings in the following point.
e) Possibility of objection and removal according to Art. 21 DSGVO.
You are free to prevent the installation of cookies by setting your browser software accordingly.
For this purpose, Google offers a deactivation add-on for the most common browsers, which gives you more control over what data is collected by Google about the website you visit. The add-on tells the JavaScript (ga.js) of Google Analytics that no information about the website visit should be transmitted to Google Analytics. However, the Google Analytics browser deactivation add-on does not prevent information from being transmitted to us or to other web analytics services we may use. For more information on installing the browser add-on, please click on the following link: https://tools.google.com/dlpage/gaoptout?hl=de Translated with www.DeepL.com/Translator (free version)
4. use of social media buttons
On our website, we want to avoid comprehensive collection and analysis of your visit by social network providers/sharing functions in social networks. To this end, we replace the usual social network buttons and thereby protect your usage behavior. The social network buttons listed below are only integrated into our website as a graphic. The graphic contains a link to the corresponding social network.
On our website, we include the following social networks via link:
Facebook (Facebook, Inc., 1601 S. California Ave, Palo Alto, CA 94304, USA).
Instagram (Instagram LLC, represented by Kevin Systrom and Mike Krieger, 1601 Willow Rd, Menlo Park CA 94025, USA).
For the purpose and scope of the data collection and the further processing and use of the data by the providers on their pages, as well as your rights in this regard and setting options for protecting your privacy, please refer to the privacy notices of the providers.
http://www.facebook.com/policy.php
https://help.instagram.com/155833707900388/?helpref=hc_fnav&bc[0]=Instagram-Hilfe&bc[1]=Datenschutz%20und%20Sicherheitsbereich
V. Your rights as a data subject
Insofar as your personal data is processed by us, you are a data subject within the meaning of the GDPR, so you have the following rights vis-à-vis us:
1. right to information
You have the right to request information from us at any time about your personal data processed by us. This includes information about the origin, recipients or categories of recipients to whom we transfer your data, as well as the purposes for which we process your personal data.
2. right to rectification
You have the right to request that we correct and/or complete your personal data without delay if your personal data is incorrect or incomplete.
3. right to erasure or restriction of processing
You may request us to delete your personal data without undue delay. We are obliged to carry out the deletion without delay. Something else only applies if we are obliged to further process your personal data due to contractual and/or legal regulations. For example, this is the case if tax law retention obligations prohibit us from deleting the data. In such a case, we restrict the processing and delete the personal data in question immediately after the expiry of the retention period.
4. right to data portability
You have the right to receive the personal data concerning you that you have provided to us in a structured, common and machine-readable format, provided that this is technically possible. In addition, you have the right to transfer this data to another controller without hindrance from us, if you so wish.
5. automated decision in individual cases including profiling.
You have the right not to be subject to a decision based solely on automated processing – including profiling – which produces legal effects concerning you or similarly significantly affects you.
6. right to complain to a supervisory authority
You are entitled to lodge a complaint with the competent supervisory authority if you consider that the processing of personal data concerning you infringes the GDPR. The competent supervisory authority is: the State Commissioner for Data Protection and Freedom of Information of Baden-Württemberg, Königstrasse 10 a, 70173 Stuttgart, Germany, phone: 0711 6155410, fax: 0711 61554115, e-mail: poststelle@lfdi.bwl.de