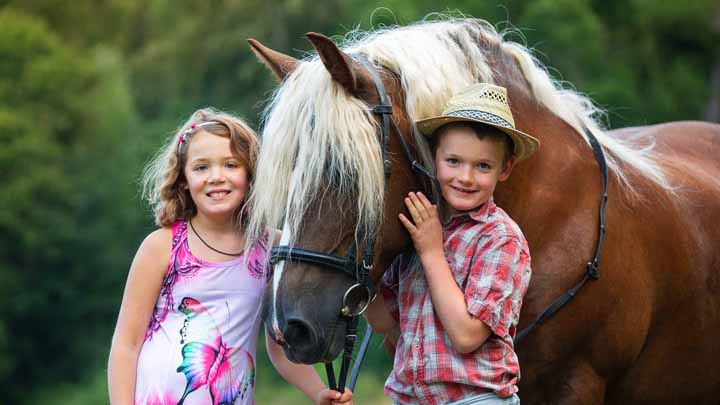 Lived hospitality – take part in our life!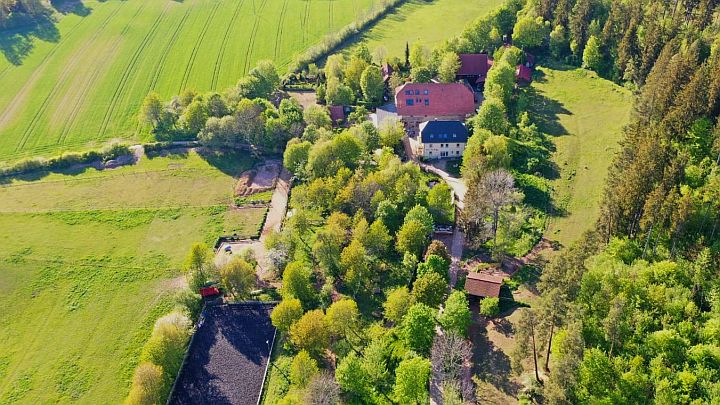 Location
Do you love an extraordinary ambience? The former baronial manor house lies directly on the Wutach Gorge (Wutachschlucht) in the middle of nature We put our heart and soul into renovating the estate, preserving old details and without foregoing the modern luxuries.
Despite the remote location, you are not in the middle of nowhere: attractions such as the Wutach Gorge (Wutachschlucht), Lake Titisee, Lake Schluchsee or the Feldberg, the highest mountain in the Black Forest, are basically right at your doorstep. The estate is conveniently located for day trips to Lake Constance (Bodensee), to the Rheinfall or to Freiburg. And you're just a 2 hour drive from France, Switzerland or Austria or Liechtenstein.
We…
We love living so close to nature, working on the farm and taking care of our animals. We live where others spend their holidays and would love to share our life here with you. Hospitality comes naturally to us and we want you to feel comfortable here!
Dogs - Aika and Barny
Our dogs are part of the family. Unfortunately, they are not exactly the best watch dogs. They'd probably help the burglars in carrying the stuff out…
Horses - Hatara, Wodan, Hazel, Courage
Our horses are the horses of this region: Black Forest Cart Horse. Grazing in the pasture all summer tends to make them rather chubby.
Alpacas - Holly, Pablo, Pino
The alpacas are very curious and are always the first at the scene when they see something new. Their fur is really soft and fluffy and makes wonderful wool hats in the winter.
Sheep - Amy, Hanna, Paula, Shaun
The sheep also help keep the grass short, but are allowed to graze where it is off limits for the goats: for example in the orchard. Our sheep are true escape artists and find every possible hole in the fence they can fit through…
Cats - Mona Lisa, Nora
Mona Lisa is very intelligent and can even open doors. She is always very active and outside quite a bit. Nora on the other hand is our homebody, lying around on the sofa most of the time.
Pot-bellied pig - Lilly
Lilly, who is already very old, is spending her remaining years with us. We're still on the lookout for a grandpa for her so she's not so alone.
Goats - Molly, Emma, Isabell
They keep the grass short where the lawnmower can't reach. They'll box you here and there if you're not watching out. They are otherwise very sweet-natured.
Petting zoo with rabbits and guinea pigs
There is always something happening in the rabbits' pen. The guinea pigs are very tame and want to be stroked. It's important to watch out with the rabbits that they don't get away.