Wir freuen uns über Ihre Nachricht!
Wonderful!
out-of-the-way place near to many amazing hiking trails. The apartment is quite comfortable with a spacious kitchen and dining room. Everything was very clean, heated nicely and ready for us when we arrived. All correspondence prior to our visit was handled quickly and efficiently. The host gave us many recommendations for places to visit in our area of interest. We would definitely come here again.
Wir hatten einen sehr angenehmen Urlaub
Super tolle Unterkunft mit allem, was einen angenehmen Aufenthalt ausmacht. Sehr freundlicher Gastgeber und tolle Ausstattung. Wir haben unseren Aufenthalt genossen und kommen gerne wieder. Vielen Dank an Martin & Familie!
Sehr schön, traumhaftes Ambiente
Die Unterkunft ist total sauber. Sehr schöne und ruhige Lage, sehr schön zum Abschalten. Auf jeden Fall zum empfehlen. Die Ferienwohnung ist gut aufgeteilt und großzügige Schlafplätze.
Grat host
This is a beautiful place to explore the südachwarzwald. Beautiful Hiking trails start from Martin his place and on return the house is well equiped to make yourself comfortable. Martin was a great host,
Right in the middle of nature
We stayed two nights at Martin's place. The apartment is beautiful and there was everything there. The place is right at the place where the hiking starts. It is right in the middle of nature. Martin was very kind and helped us with detailed hiking tips. As we arrived by public transport with many luggage, Martin was very kind to pick us from the station and drop is back on Sunday morning! A wonderful location, fully equipped apartment, tastefully decorated, amazing host – five star! Would book again as soon as I plan anothe trip to forest!
Clear recommendation
Fantastic host, great tips for what to do in the area, beautiful ranch. I definitely recommend one of Martin's properties for anyone wishing to visit the Black Forest.
Extras ? Kein Problem !
Lieber Martin, wir danken Dir für Deine tolle Gastfreundschaft! Du warst extrem flexibel und bist auf alle unsere Sonderwünsche eingegangen! Ohne dich hätten wir bei unserer tollen Vorplanung sicher alt ausgesehen – kein Frühstück keinen Plan bzgl. der Wanderung, keinen Proviant bei der Wanderung. So haben sich alle 8 Männer sehr wohl bei dir gefühlt. Vielen Dank & bis bald mal wieder
Big and comfortable house
We had an amazing week by Martin's place. His house is big and very comfortable for a family. In his farm yard their are horses, and some farm animals. The children really liked it. The house was very clean and the kitchen well equipped. The area is beutiful, purely nature! Martin is great host, gave us trips advises and was very welcoming. Thank you!!
Perfect for kids
Very good location and perfect for a family stay. The owner was very helpful.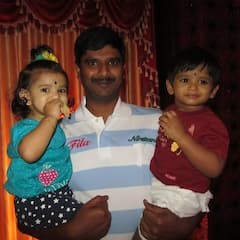 For nature lovers
Martin is a great host! His kindness and hospitality was great! Much appreciated by me and my whole family! We would love to visit his house again!!! The house is located in a very scenic location and is very family friendly! Martin, was very kind even to provide us with milk, eggs, tea as we had arrived very late in the evening on a Sunday and had no chance to buy from super market! The children appreciated it very much! All-in-all it's a great house and a great host!!! Highly recommended for nature lovers and families with kids!